Providing Education and Consultative Services on Disruptive Behaviors and Care Management in Healthcare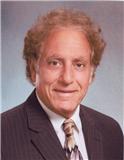 Dr. Alan Rosenstein is a practicing Internist in San Francisco, California, Medical Director for Physician Wellness Services in Minneapolis, MN, and a medical consultant in healthcare management. Throughout his career as a Medical Director and Vice President for a variety of health care organizations he has focused his efforts on engaging physicians around care efficiency, quality and patient safety.
His interest in disruptive behaviors began in 1999 while at VHA West Coast where he developed a unique survey tool to assess the frequency and impact of disruptive physician behaviors on nurse satisfaction and retention. The results, originally published in The American Journal of Nursing and The Physician Executive Journal, brought serious attention to a topic that many organizations were reluctant to address. Subsequent research extended the focus to look at disruptive behaviors in nursing and other health care disciplines, and to assess the negative impact of disruptive behaviors on psychological factors that affect clinical performance. Results have been published in a variety of journals including the Joint Commission Journal on Quality and Patient Safety, the Journal of the American College of Surgeons, the Journal of Neurology, The American College of Obstetrics & Gynecology, The Journal of Emergency Medicine, the MGMA Group Practice Journal, Harvard Policy Review, and Nursing Management.
Over the past several years his focus on disruptive behaviors has evolved more toward addressing the multiplicity of internal and external factors affecting dysfunctional behaviors with the goal of providing appropriate support services to help physicians adjust to the stresses of today's health care environment. Physicians are a precious resource. All they want to do is to practice medicine. Organizations need to recognize the pressures facing physicians today and take a pro-active role in motivating and restoring their faith, energies and capabilities to provide best practice care. It takes a village.
Dr. Rosenstein has had extensive experience in discussing strategies for addressing disruptive behavior at a number of different national conferences and on-site locations (see below). His primary goal is to help organizations gain a better understanding of why physicians behave the way they do and help the organization develop policies, procedures and supportive strategies that increase compliance with expected standards of behavior. Being a physician, he understands the current stresses and pressures that affect physician behaviors and tries to work with physicians in a positive constructive manner to raise levels of awareness and provide strategies to improve compliance and satisfaction. Key topics covered include:
Assessment of current organizational culture
Organizational and leadership commitment
Staff education
Specialized training
Structure, policies and procedures
Reporting mechanisms
Interventions
Physician support